These CFD railcars are light vehicles with axles equipped with double-stage suspension. These vehicles combine comfort and simplicity.By combining the lightness of its body, a high-efficiency diesel-electric drive train and its specific suspension system, this railcar range is the technical and economical solution for operating small lines or secondary lines.
Configurations
Available in versions from 1 to 5 carbodies, this railcar series adapts to the needs of transport operators. Each trainset is designed to allow for its evolution over the years, whether in terms of motorisation (hybridation or electrification), vehicle configuration (addition of one or two intermediate trailers to an existing trainset even years after entry into service) or interior fittings. Thus all configurations exist and allow transport operators to define their rolling stock fleet as best as possible and to develop it as they wish.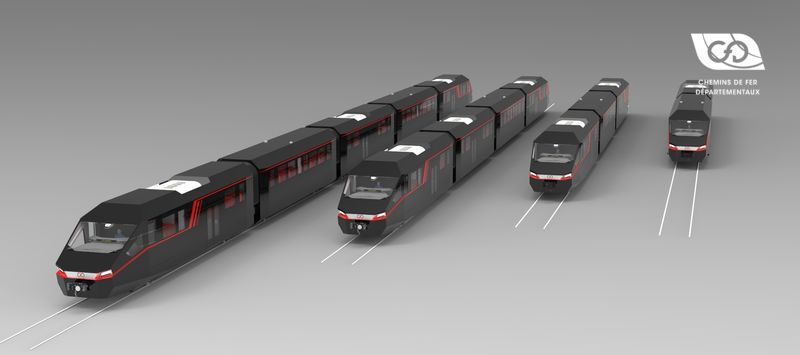 The end vehicles are equipped with a cab with a wide driver's cab that complies with current standards, high-powered air conditioning, a disabled access WC and two side access doors that are compatible with platform heights of 550 mm, 760 mm or 900 mm from the top of the rail.
Modularity
The interior of each vehicle can be fitted out according to the customer's specific requirements. It is thus possible to give preference to seating or areas for the transport of bicycles either at the time of purchase or by choosing the CFD modular system, which allows the customer to switch from one configuration to another within a few hours.
Traction chain
The 2-axled railcars are available with a diesel electric power train or, on request, with a pantograph for catenary collection 750V DC/1500 V DC/ 25 kV 50Hz. For hybrid solutions, the electrical architecture of the trainset allows all existing or future energy sources (combustion engine, Li-ion batteries, hydrogen) to be combined and an electric traction motor or auxiliary simply added to the train line.
Acceleration up to 1.5m/s²
14 t per laden axle
Diesel engine power (unit) from 150 to 350 kW
Metric, normal or wide track
Maximum speed of 100 km/h
Performance
Technologies
Permanent magnets
(SRPM)
Asynchronous
(AC)
Traction motors
Variable reluctance motors assisted by permanent magnets
CFD asynchronous motors
CFD
Power of traction motors
80 to 160 kW
unit
100 to 200 kW
unit
Diesel engines
CAT or VOLVO
Possible solutions with
CUMMINS, LIEBHERR, DEUTZ, MTU, PERKINS or other engines
Possible track gauges in mm
1000/1067/1435/1520/1668
Performance chart
Driver's cab
The CFD railcar driver's cab is wide and spacious. It has a central driver's cab and a large windscreen to ensure excellent visibility for the driver. The front part of the cab incorporates shock absorbers to dissipate the energy of a possible impact with another rail or road machine at a level crossing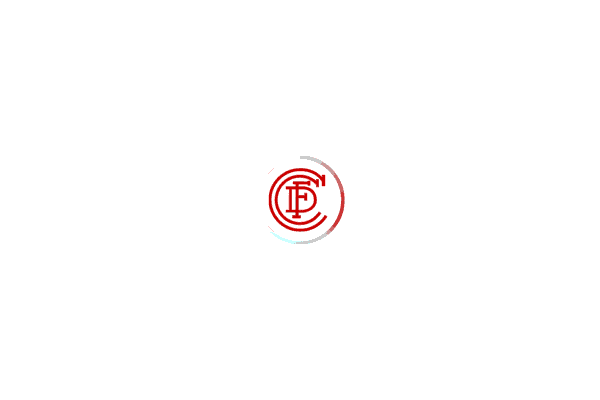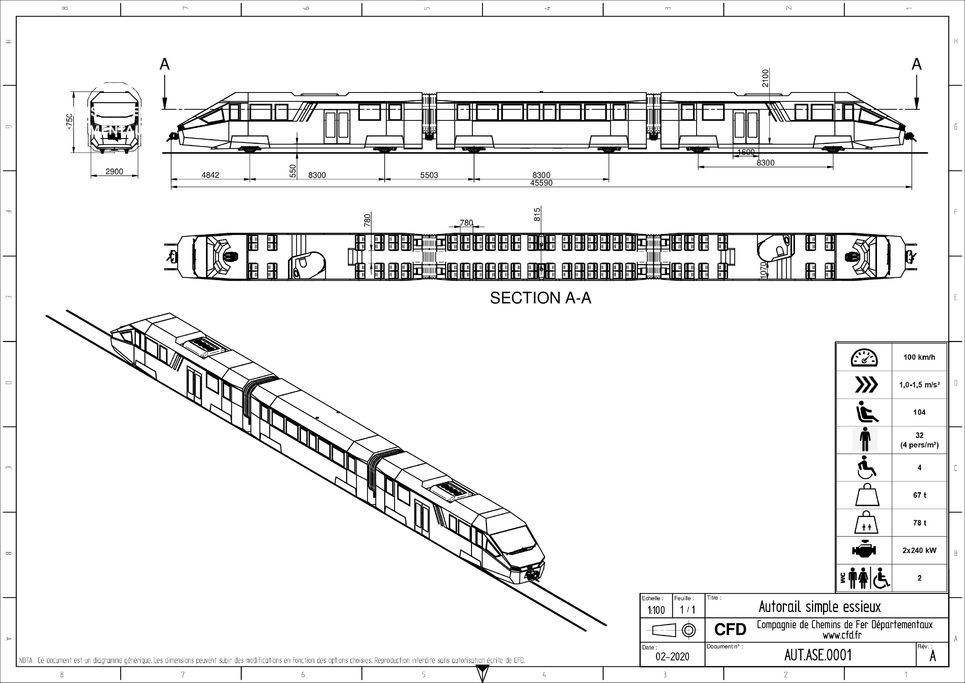 EQUIPMENT
AUTONOMY

500 or 1000 kms

CAPACITY

from 40 to 240 passengers depending on the version

BRAKE SYSTEMS

UIC Pneumatic UIC (+ Rheostatic in option)

TRACTION / BRAKING CONTROL

Anti-skidding and wheel sliding protection as standard equipment

OPTIONS

Signalling system according to the railway network
The list of equipment is not exhaustive. Other information is available on request