As an alternative to the sale of rolling stock, CFD also offers shunters and locomotives for short or long term rental.
Why renting?
The investment necessary for the purchase of railway equipment such as a new locomotive, for example, is sometimes considered too important for an operator, especially if its activity does not allow it to have good long-term visibility. Often the latter then favors second-hand traction units which sometimes prove to be costly in terms of maintenance (preventive, curative maintenance or purchase of spare parts) and diesel. In order to offer the best solutions to our customers, CFD supports this investment and offers its railway traction units for hire.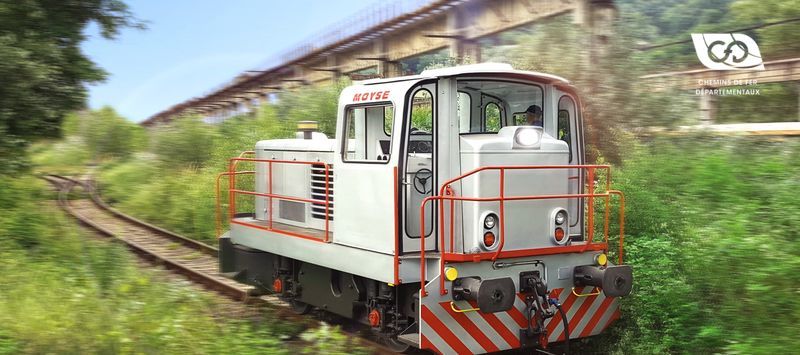 For our customers, this leads to a reduction in cash flow, better visibility of operating costs and the advantage of having a modern railway machine.
The entire wide range ofshunters and locomotives is available forlease. Some older and refurbished vehicles are also available.
A way to access hybridization or electrification
We offer our different locomotives with our different traction and energy production or storage solutions. The rental of hybrid or battery-powered locomotives is advantageous because CFD covers the amortization of the traction battery, its replacement at the end of its life and its recycling (or its reuse in a fixed installation).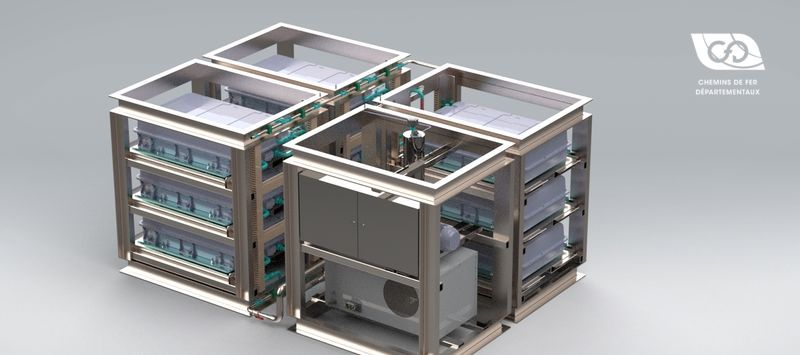 Advantageous for the operator
PFor the operator, this also results in the reduction or elimination of fuel and maintenance costs, and to have a silent and environmentally friendly railway vehicle, suitable for all railway traction operations in complete safety. .
For example, replacing a 300 kW locomotive with its 100% battery equivalent, having a charging point on the electrical grid, offers annuals savings of up to 15,000 euros based on 2,500 hours of use. Added to this are the savings on equipment maintenance operations due to the absence of a diesel engine.
Benefits of leasing directly from CFDs
Unlike the various renters present on the French or European rail market, here the renter is a manufacturer of rail vehicles. We are therefore able to guarantee our customers to have reliable and efficient equipment throughout their rental period and to have equipment truly adapted to their needs, validated by our engineering department. There is only one contact for the operator and the absence of an intermediary guarantees you to have a competitive rent.
Reduced financing need
Flexibility of development of its fleet for the operator
Different types of contracts (monthly, quarterly or annual)
Services for preventive maintenance operations possible
Warranty extension possible throughout the rental period
Possibility of having the most modern machines (no worries of obsolescence or lack of spare parts)
Support for unloading (crane and lifting and handling equipment) and until commissioning
Locomotive BN40 MOYSE
In addition to its own locomotives, CFD offers the rental of refurbished MOYSE BN40 locomotives with air-cooled and fully overhauled DEUTZ engines. CFD took over all of the MOYSE gear manufacturing plans when the manufacturer disappeared and are therefore able to offer gear with a high level of reliability. The traction motors and generators are reconditioned in accordance with the original instructions.