The shunter B DE is intended for shunting services in yards or in stations and depots.Equipped with a Diesel Electric transmission, the B DE shunterr with its two mechanically linked axles combines efficiency and simplicity.The architecture guarantees a high tractive effort even on degraded tracks or poorly adherent rails.
Presentation
Compact, sturdy machine with a mechanically welded frame made of very thick sheet metal. Its steps have been designed to facilitate the operations of the shunters. It is equipped with a modern cab combining visibility and comfort, with a central console for the display of indicators and a driver's cab on each side of the track axis allowing the vehicle to be controlled in both directions of travel. The diesel engine is not the only one present, 100% battery solutions, diesel-battery hybrids or dual-mode diesel + catenary power collection are possible.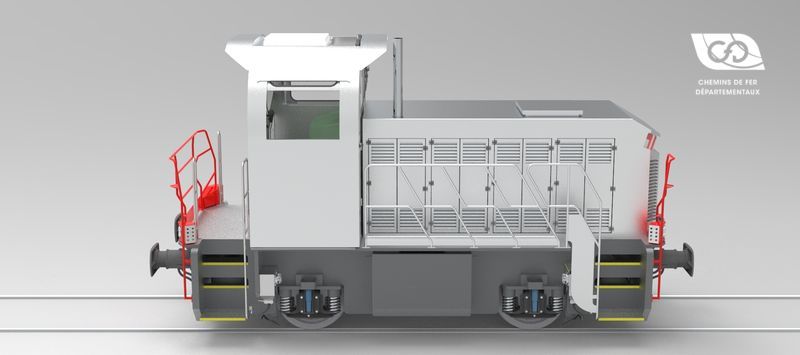 With a length of 7.2 m and a short wheelbase, it can be used anywhere without any restrictions. Available in versions from 15 to 22 t per axle, it adapts to all types of track (metric or normal) even lightly reinforced. Thanks to its electric transmission, it can tow up to 2000 t of freight wagons in level track without difficulty.
Diesel engine
The B DE shunter is equipped with a choice of CATERPILLAR or VOLVO diesel engine (other engine manufacturers on request), meeting current environmental standards. A Start and Stop system allows the diesel engine to be stopped during long periods of idling and restarted automatically according to the pressure in the compressed air tanks. This system limits fuel consumption and extends the maintenance intervals.
Traction system
The B DE shunterr is available with two different types of propulsion that fit into the same interfaces, thus reducing design costs and production times. All that remains is to choose the type of transmission when ordering between the robustness and simplicity of the DC transmission with the CFD D33 dual motor or the efficiency and performance with the use of permanent magnet motors. In both cases the axles are mechanically connected by cardan shafts, which limits the risk of slippage.
Up to 17.3 t (170 kN) of starting tractive effort
From 15 to 22 t per axle
Metric or standard track gauge
From 320 to 550 HP / 240 to 405 kW Diesel
Clearance EN 15273-2
Maximum speed of 30 km/h
Performance
Technologies
Continuous current
(B DE D33)
Permanent magnets
(B DE PM)
Traction motors
CFD D33
Permanent magnet-assisted variable reluctance motors
Power of traction motors
2 x 145 kW
2 x 160 kW
Diesel engines
CAT or VOLVO
Possible solutions in particular with
CUMMINS, LIEBHERR, DEUTZ, MTU, JOHN DEERE, SCANIA or other engines.
Starting tractive effort
17.3 t (170 kN)
14 t (137 kN)
Performance chart
AC/DC drive
The DC drive train is based on the robust CFD D33 twin drive motor between the two axles. This simple solution allows exceptional take-off forces. The simplicity of the components, their robustness and ease of maintenance make this solution ideal for operations in harsh environments or isolated areas.
PM Traction
The drive train, equipped with 2 to 4 motors and a permanent magnet generator, is built around a DC bus. This solution is characterised by the use of power electronics components with a remarkable compactness thanks to liquid cooling.
The exceptional performance of the components and the absence of heavy maintenance significantly reduces operating costs.
Driver's cab
The cab is air-conditioned and has an optional heating system that runs even with the diesel engine switched off thanks to a diesel boiler connected to the fuel tank. This boiler is also used to warm up the diesel engine before starting in cold weather or to keep the engine warm when using the Start and Stop.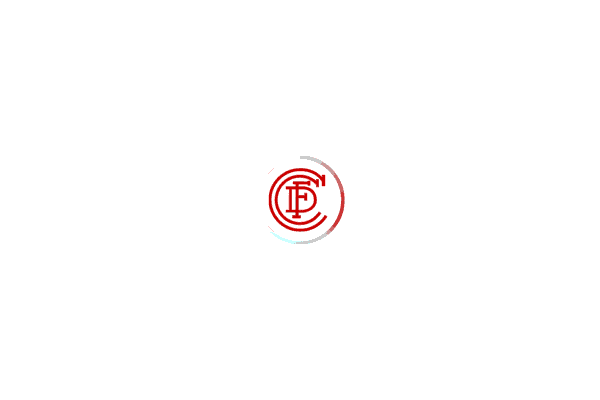 EQUIPMENT
FUEL CELL

800L

COMPRESSED AIR GENERATION

800 L/min or 1800 L/min @ 10 bar

BRAKE SYSTEMS

UIC Pneumatic UIC (+ Rheostatic in option)

OPTIONS

GPS
Remote control
Anti-skid
Wheel slide protection
Cabin heater
Signal equipment
Automatic coupler
Crash buffers
The list of equipment is not exhaustive. Other information is available on request. Use the configurator to find your machine among our range of new and used locomotives.