The D 2D33 shunting locomotive series is apart in the railway equipment world, it is a specific rolling stock born to meet the specific constraints of one of our customers and is still today one of the examples of CFD's know-how and its ability to meet all requirements. The unique architecture of this solution makes it possible to provide a high tractive effort even on degraded tracks or poorly adherent rails without using bogies.
Presentation
The use of two shunters as a multiple unit, i.e. one of the shunters controls the driving of both simultaneously, makes it possible to double the tractive effort. When this arrangement is used permanently, a shunterassociated with a "truck" (or the nickname "mule" or "calf") has often been used, it is in fact an identical vehicle but without a cab. This arrangement was simpler and less expensive than using two shunters.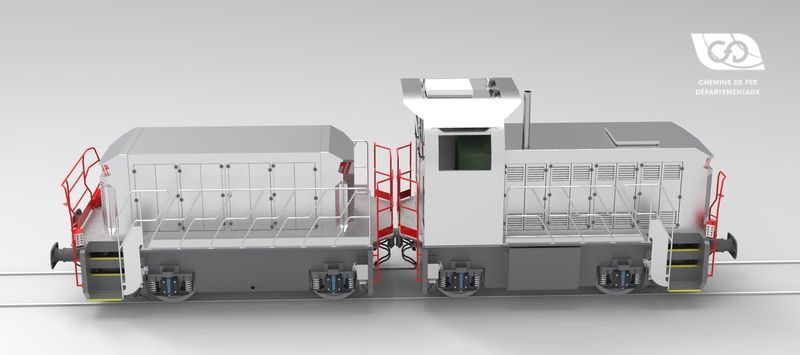 Type D 2D33 shunters go further in this solution. If they are indeed composed of two identical chassis in the lower part, i.e. each chassis with two or three driving axles (depending on the version), there is only one thermal unit to ensure the traction of both chassis. This can be placed on the shunter or on the motorised trailer.
Inter-vehicle connection
The connection between the two chassis is not provided by the conventional coupler, but by a permanent articulated drawbar which provides a more rigid connection for the unit, which then behaves like a BB diesel locomotive. Simpler than a bogie locomotive and therefore more economical in terms of investment and operating costs, the D 2D33 shunters will provide the same services in terms of tractive effort.
Traction system
This range of shunters is available with CFD D33 DC traction motors. Each chassis has a double traction motor which is connected to the corresponding axles. However, the modular design of the electric traction systems allows the adaptation of liquid-cooled permanent magnet motors for continuous operation even at very low speeds (on request). In addition, the large space available in the bonnet of the coupled vehicle allows the installation of additional energy storage systems or auxiliary power units (APU).
Up to 32.6 t (320 kN) of starting tractive effort
From 15 to 22 t per axle
Metric or standard track gauge
From 320 to 550 HP / 240 to 405 kW Diesel
Clearance EN 15273-2
Maximum speed of 30 km/h
Performance
Technologies
Direct current
(D DE D33)
Traction motors
2 x CFD D33
Traction motor power
4 x 145 kW
Diesel engines
CAT or VOLVO
Possible solutions in particular with
CUMMINS, LIEBHERR, DEUTZ, MTU, JOHN DEERE, SCANIA or other engines.
Starting tractive effort
32.6 t (320 kN)
Performance chart
Hybridation
The space freed up by the absence of an internal combustion engine and cab on the second chassis allows the installation of traction batteries, allowing the engine to be used in peak load mode or to operate in permanent electric mode (the diesel engine only recharges the batteries when the engine is stopped). Recharging solutions on catenary are possible.
Driver's cab
The cab is identical to the B and C models with a single central console with an operator's station on each side allowing the machine to be controlled in both directions of travel. The cab is air-conditioned and has an optional heating system that operates even with the diesel engine switched off thanks to a diesel boiler connected to the fuel tank. This boiler is also used to warm up the diesel engine before starting in cold weather or to keep the engine warm when using Start and Stop.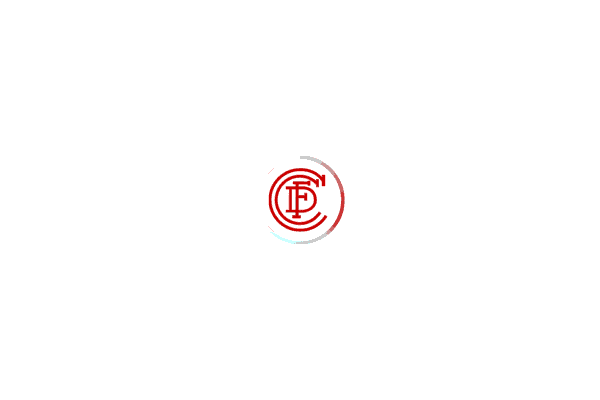 EQUIPMENT
FUEL CELL

800L

COMPRESSED AIR GENERATION

800 L/min or 1800 L/min @ 10 bar

BRAKE SYSTEMS

UIC Pneumatic UIC (+ Rheostatic in option)

OPTIONS

GPS
Remote control
Anti-skid
Wheel slide protection
Cabin heater
Signal equipment
Automatic coupler
Crash buffers
The list of equipment is not exhaustive. Other information is available on request. Use the configurator to find your machine among our range of new and used locomotives.